In the textile industry, felt is only a small part but important. About how to choose felt that is suitable for you is a piece of knowledge.
Types of felt material
Material has different properties that make them useful for different areas.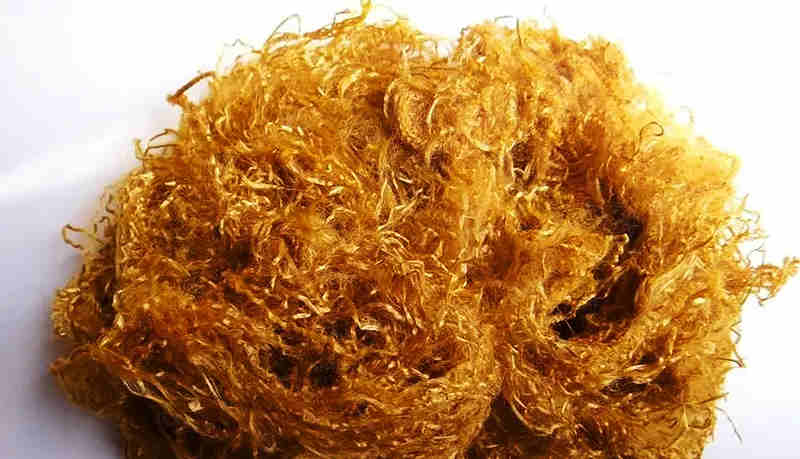 PBO fiber is one of the materials that make felts, which were purchased from Japan. With the features of good heat resistance, high strength, and modulus, PBO is widely used to process into various products.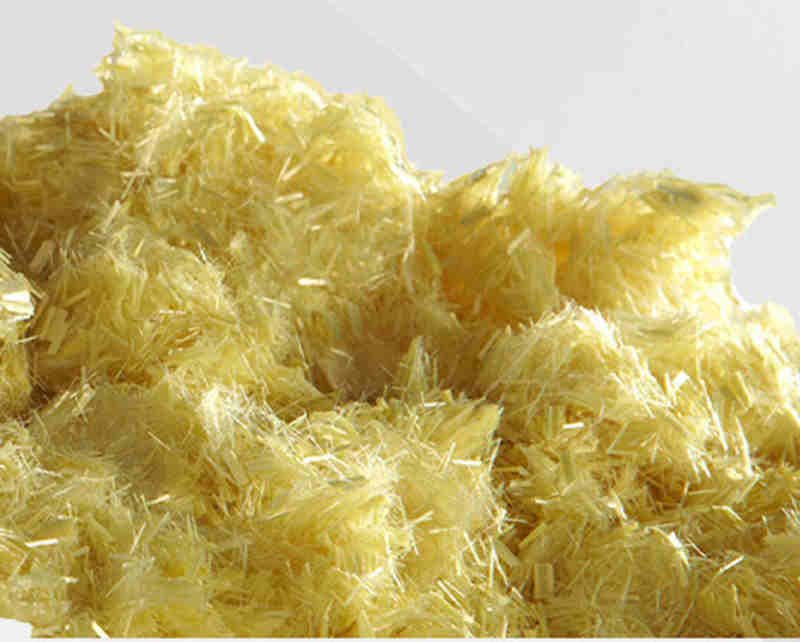 Kevlar (para-aramid) is a heat-resistant and strong synthetic fiber, which comes from the USA, related to other aramids such as Nomex and Technora. 
It has very good thermal stability, fire resistance, chemical resistance.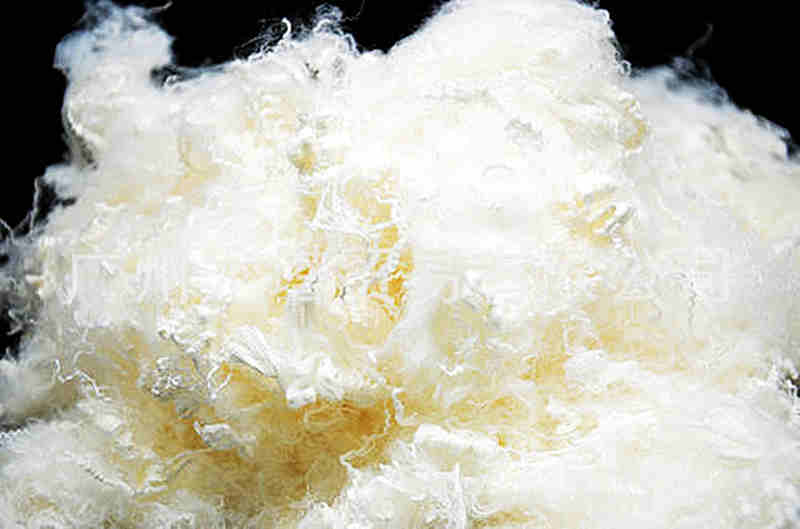 Nomex is a flame-resistant meta-aramid material, which comes from China and Japan. Nomex and related aramid polymers are related to nylon but have aromatic backbones, and hence are more rigid and more durable.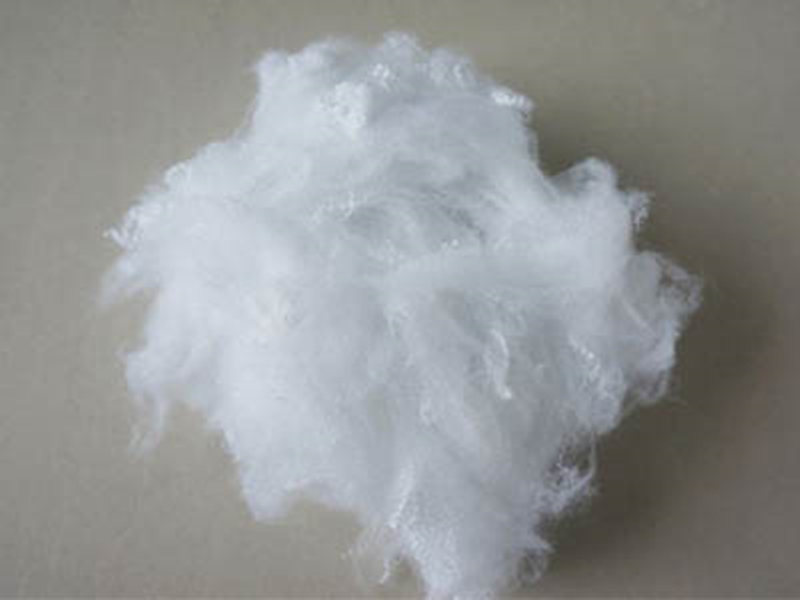 Polyesters are one of the most economically important classes of polymers, come from China.
Super tough glass fiber reinforced PET, mainly textile applications and packaging applications.
Has excellent rigidity, a good dyeing force, melt fluidity.
What's more, it has superb toughness and heat resistance.
USE OF Felt MATERIAL
PBO
The Seamless belt is used in the first and second handling tables and is generally only used in large-tonnage extruders. The PBO roller is used at the discharge port or slide table, and the Heat resistant pad is used at the discharge port.
Kevlar (Para-Aramid)
The Kevlar rollers are used in the last five points of the slide table to interrupt the saw. The first five are recommended to use PBO rollers. Generally, the number of high-temperature rollers on the runout table is between 50-80.
High-temperature belts are used at the primary and secondary belts of the handling table of the extruder, with between 16-26 Kevlar belts each, which is determined by the size of the extruder and the size of the customer's site.
Nomex(Meta Aramid)
The Nomex pad is used in the third and fourth stages of the handling table, and the Nomex felt tube is used in the saw guague table instead of the polyester drum. The thickness of 6, 8, 10 m.
Polyester
The polyester roller is used in the fixed-length table of the cooling bed.
It is recommended that the customer not only rotates well but also transfers to the low-temperature roller stage after the aluminum profile is cooled as much as possible.
If really can't change my habits, I can only recommend using Nomex rollers.
Else
The main introduction here is high temperature-resistant industrial felt.
Most felt materials are wool or cotton, obviously cannot meet the requirements of high-temperature resistance.
Click to view YOUR PRACTICAL GUIDE TO FELT FABRIC.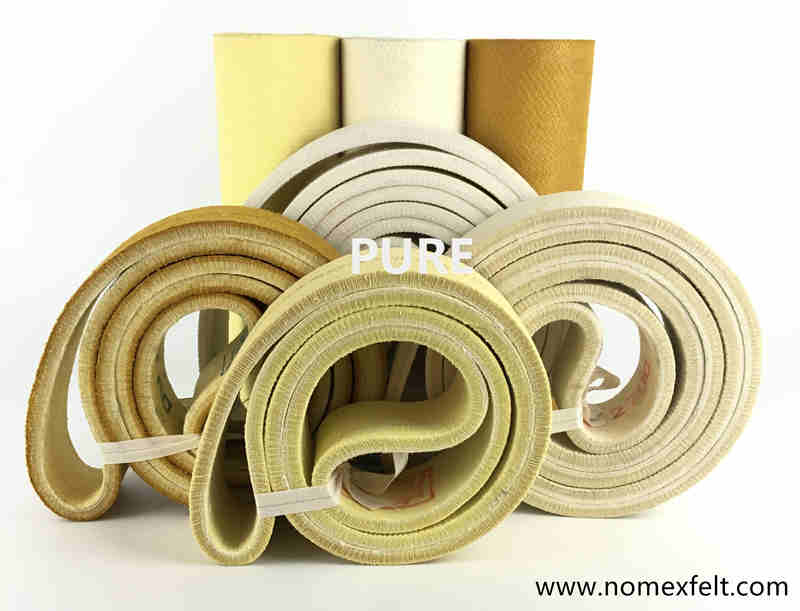 OUR FELT PRODUCTS
High-temperature roller, belt, and pad made by PBO
The Heat resistant felt is made with PBO as the raw material is usually brown or tawny in shapes such as roller, belt, and pad.
PBO roller with a temperature resistance of up to 600℃ can be used for aluminum extruder outlet and slide.
When the aluminum profile is extruded through the mold, the temperature is as high as 550℃.
With ordinary materials, the world simply cannot withstand such a high temperature,
but PBO can.
PBO felt belt is suitable for large tonnage, large volume profile production line, using PBO belt can extend the service life of the belt, better save the cost.
PBO pad can also withstand a variety of sharp shape aluminum wear, but will not pollute the aluminum, the majority of customers can safely use.

High-temperature Roller, belt, and Pad made by Kevlar
The Heat resistant felt is made with Kevlar as the raw material is usually yellow in shapes such as roller, belt, and pad.
Kevlar roller with temperature resistance up to 480℃, high strength, high wear resistance, high tear resistance,
and permanent resistance to acid-base and organic solvents erosion.
Kevlar belt is used to be the industrial conveyor belt on large transport systems to drastically reduce energy consumption.
At the same time, it also can reduce its rolling resistance.
Common types: basic belt, snake sandwich belt, and a long belt.
Our Kevlar conveyor belts are endless belts for aluminum extrusion.
Kevlar pad can also withstand a variety of sharp shape aluminum wear, but will not pollute the aluminum, the majority of customers can safely use.
High-temperature Roller, belt, and Pad made by Nomex
Nomex tube, Nomex felt belt, Nomex pad, and other products made with Nomex as raw materials are white,
and the temperature resistance can reach up to 280℃.
Nomex felt roller sleeve applied to large Tonnage extrusion machine Saw Table,
made of Nomex and Polyester fiber acupuncture. Size can be customized.
Nomex felt belt applied to Low-temp cooling bed.
The thickness is 6mm-12mm and the length is 1.5m-20m, or a specific size can be customized.
else
Endless felt blanket for the textile industry. Such as heat transfer felt, Nomex heat felt, pleating machine felt, calender Machine felt, etc.
Nomex ironer belt and Nomex ironer padding for the laundry industry.
High-temperature Roller, belt, and Pad made by Polyester
High-temperature resistance of 180 degrees Polyester Felt Roller Sleeve the low-temperature area used for the handling table transmission of aluminum extrusion machine is also called the three-stage handling table.
The extruded aluminum is transported to the measuring table after being cooled by the cold bed.
Polyester Endless Felt Belt for aluminum extrusion machines in the secondary cooling table.
else
Polyester heat press machine felt polyester sanforizing felt for the textile industry.
Polyester ironer belt and Polyester ironer padding for the laundry industry.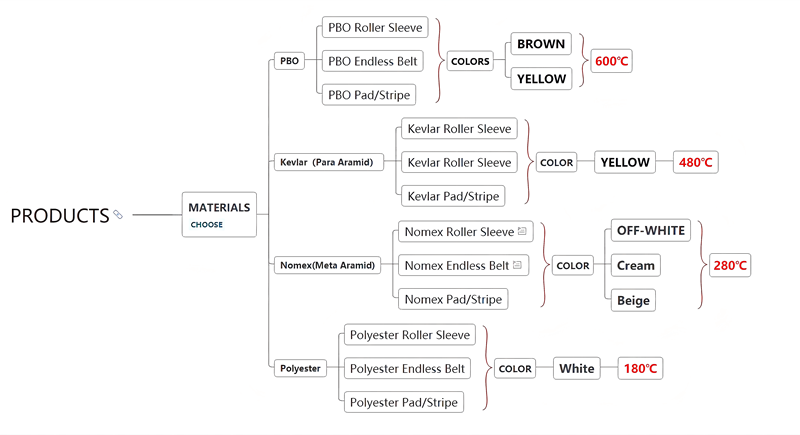 According to the above picture, you will know there are three products for the aluminum extrusion industry in our company, which are separated by four materials. Every kind of product has different performance and use. When you choose the product, please choose which material you actually need and suitable for you before.