Nomex, an intermediate aramid, also known as aramid 1313. It is characterized by good heat resistance and high strength.At 250℃, the material properties can be stable for a long time.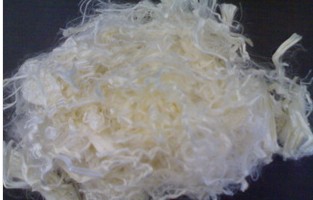 Functions and characteristics of Nomex material:
1. Temperature resistance: the maximum temperature resistance is 280℃, and the material properties can be kept stable for a long time under the environment of 250℃
2. Dimensional stability: at 250℃, Nomex has a thermal shrinkage rate of less than 1%, which has good high-temperature stability
3. Fire resistance: Nomex will not decompose and carbonize until 400℃. LOI is 30, which will not be natural or combustion supporting
4. Chemical resistance: low concentration of acid base and most hydrocarbons will not affect Nomex, and even a small amount of fluoride will not significantly corrode Nomex
Nomex felt roller, Nomex felt belt and other products made with Nomex as raw materials are white, and the temperature resistance can reach up to 280℃.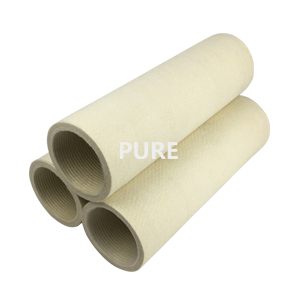 Nomex felt roller sleeve applied to large Tonnage extrusion machine Saw Table, made of Nomex and Polyester fiber acupuncture. Size can be customized.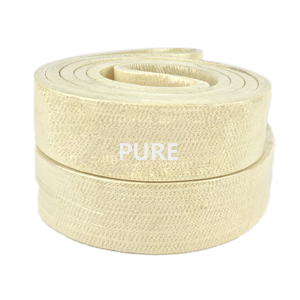 Nomex felt belt applied to Low-temp cooling bed. The thickness is 6mm-12mm and the length is 1.5m-20m, or specific size can be customized.
For more information about Nomex products, please move to the product catalogue.