With the development of the machinery manufacturing industry, automobile chemical industry, and metallurgy industry, the conveyor endless belt has gradually developed into a variety of material handling composed of different raw materials.
An aluminum profile conveyor belt is a seamless conveyor belt installed on the cold bed of an aluminum industry material handling system. To become an indispensable part of industrial automation products.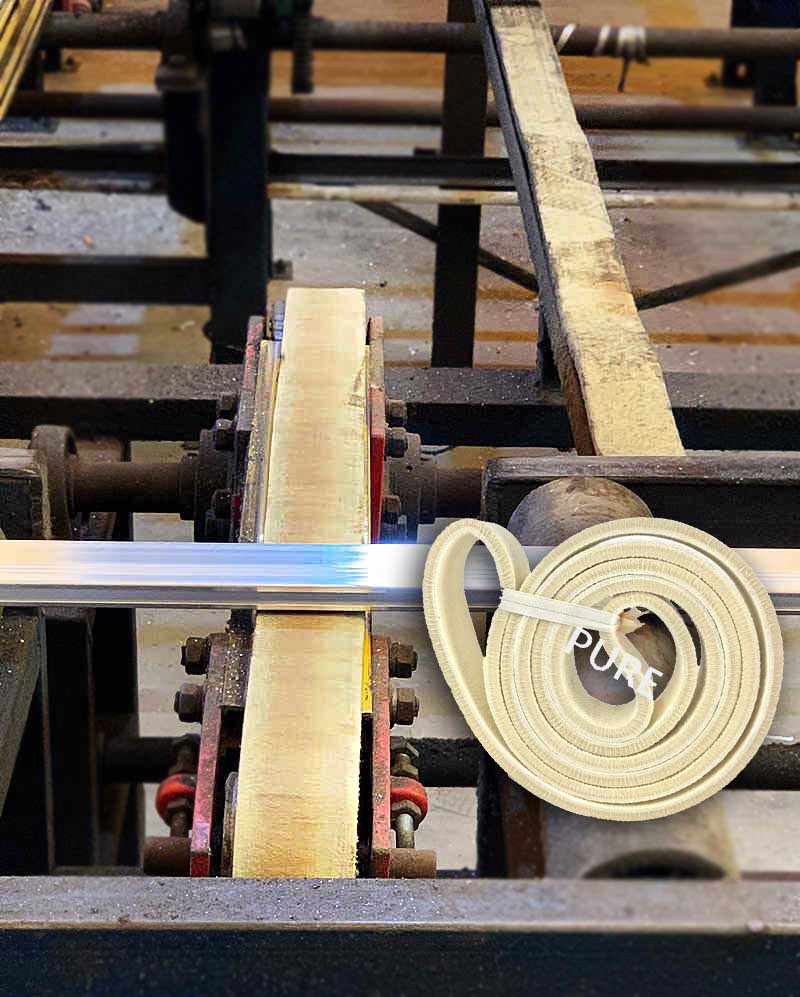 Introduce
Aluminum profile conveyor endless belt and conveyor belt ring felt belt are divided into two categories: conveyor belt equipped with traction part and conveyor endless belt equipment without traction part.
There are many aluminum conveyor belts equipped with traction parts.
Aluminum profile seamless conveyor belt with traction parts generally includes traction parts, bearing components, driving devices, tensioning devices, steering devices, aluminum profile support parts (including industrial aluminum profiles and aluminum profile accessories connector), etc.
The traction part is used to transfer the traction force, which can be a conveyor belt, a traction chain, or a steel wire rope. Bearing parts are used to carry materials, such as hoppers, brackets, slings, etc.
No traction part of the conveyor belt equipment with rotating drum, screw conveyor, etc.
The conveyor endless belt without traction has the same structure and different working contents.
Advantage
Because it is composed of industrial aluminum profiles and accessories, it can be removed at will, and its transmission lines can be set flexibly, such as turning and tilting without problems; Material transport is stable and reliable, reduce material damage;
The aluminum profile conveyor belt with traction has high strength and can be used for long-distance transportation. The advantages of the aluminum profile conveyor endless belt are wide application range and good applicability. It can transport solids or finished products;
Has a good conveying capacity, can be continuous conveying material; To lose. During transportation, materials can be sorted, dried, cooled, or assembled according to their own needs.
Aluminum, textile, steel industry machine spare parts
& high-temperature resistant felt manufacturers
China Pure Technology Co., Ltd
     Pure Linkedin URL   
https://www.linkedin.com/company/nomexfelt
Phone No: 0086-18718722073
WeChat:0086-18718722073
Skype | Whatsapp:0086-18718722073
Mail:[email protected]