Nomex roller sleeves are extensively used in aluminum extrusion assiduity.
It generally could repel temperatures up to 450 ℉/ 280 ℃, suitable for the affair table after the straightening machine.
What's Nomex? Read on and find out.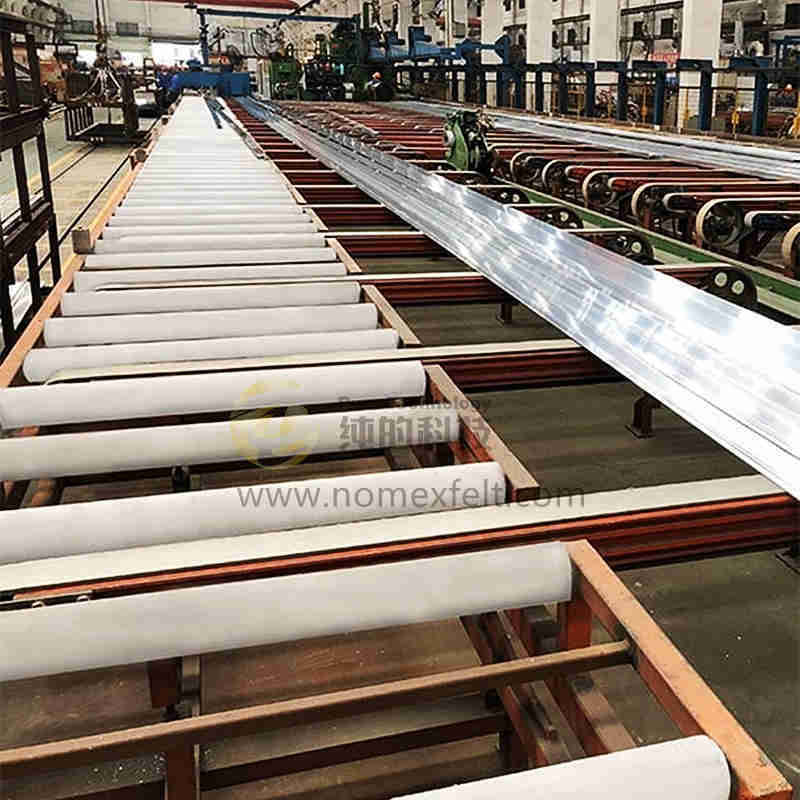 Nomex sleeves
What Is Nomex
Nomex is a meta-aramid fiber, also known as aramid 1313. It's characterized by good heat resistance and high strength.
At a temperature of 250 °C, the material parcels can remain stable for a long time.
Its needle-punched products are substantially used as high-temperature sludge accouterments and separating accouterments.
DuPont NOMEX is a sweet polyamide, generally known as aramid. The molecular structure of this material is exceptionally stable, and the excellent performance of NOMEX is deduced from this.
It has excellent high-temperature resistance, flame retardant, Non-toxic, and good electrical and mechanical parcels.

Features of Nomex sleeves
●Insulation: In the process of aluminum profile transmission, static electricity will not be generated on the felt roller. The safety of production is guaranteed.
●Mechanical Durability The product has veritably high strength, good pliantness, gash- resistance, bruise resistance, and thinner products are flexible.
●Thermal stability The product is honored by the UL raw material temperature class of 280 °C,
which means that it can maintain effective performance for further than 10 years indeed if it's continuously placed at 280 °C.
●Compatibility: Most solvents are unaffected and very resistant to acids and alkalis. It is also compatible with all varnishes, adhesives, transformer oils, oils, and coolants.
●Low-temperature performance: The tensile strength of NOMEX at the boiling point of nitrogen (77K); the strength values of T410 type insulating paper and NOMEX® 993, 994 laminates at room temperature exceed;
Asleep to humidity When the product is 95 wet, its dielectric strength is 90 of that in a thirsty state. At the same time, numerous mechanical parcels are bettered.
●Radiation resistance: indeed if the intensity of ionizing radiation reaches 800 Mrads( 8 Mgrays), NOMEX ® the product is innocent, and after 8 times this cure of radiation, it still maintains its mechanical and electrical parcels.
●Flame resistance: The product won't beget any given poisonous responses to humans or creatures.
●honey resistance The product doesn't melt in the air and doesn't support combustion. And at 220 °C, its limited oxygen indicator( LOI) is more significant than20.8( the critical value of combustion for general air), so it'll not burn.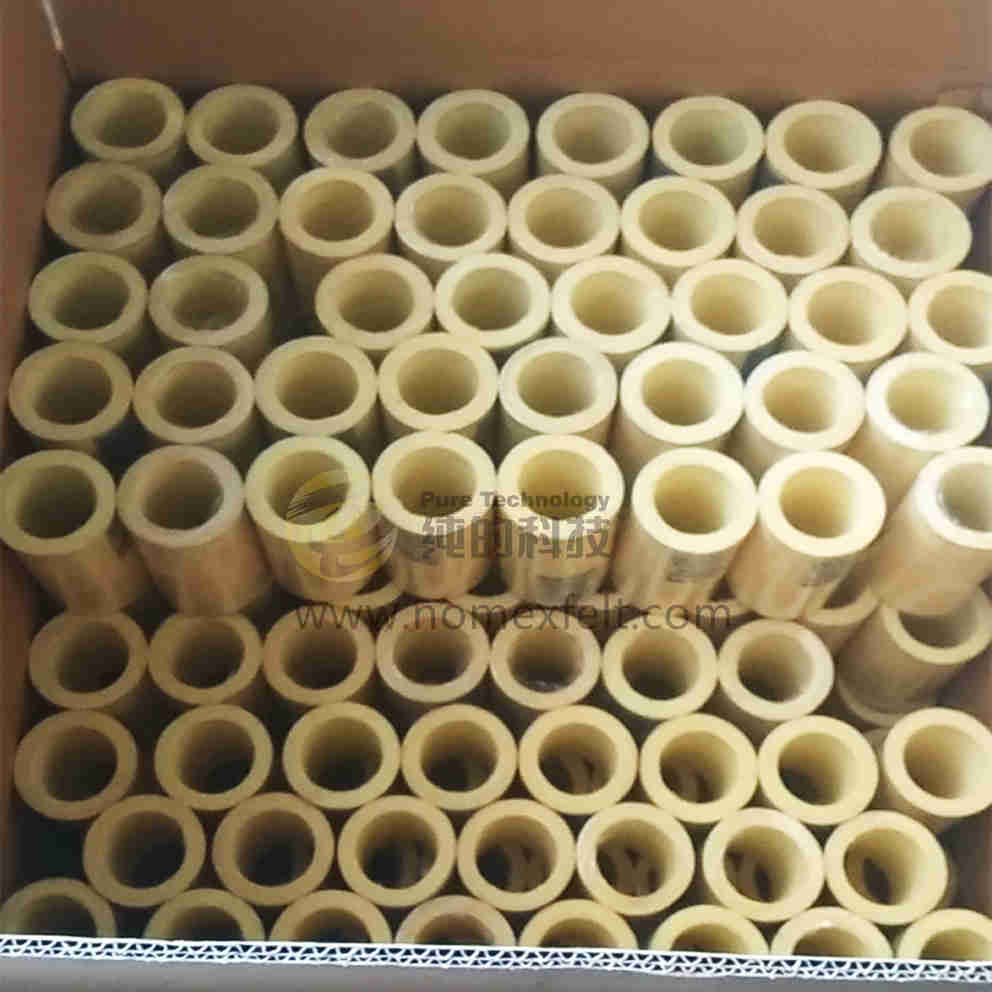 Other Operations of Nomex
Nomex pad, Nomex blanket, Nomex felt pad sublimation, Nomex heat resistant felt, Nomex heat felt, Nomex sublimation felt, Nomex flatwork ironer padding, Nomex ironer padding.
Where to Buy Nomex Felt Roller from Factory?
Foshan Pure Technology Co., Ltd. is an experienced manufacturer of Nomex sleeves. We've been in aluminum extrusion high temp felt tube for 20 years. Welcome to contact us for factory quotation.
Web: www.nomexfelt.com
Mail: [email protected]