Leading Nomex Felt Supplier, Manufacturer – Foshan Pure Technology Co., Ltd
Location: Pakistan
I was working, as usual, this day. Suddenly, a stranger contacted me. I was very busy and didn't reply to her. She often sent me messages, but I didn't reply to her. This lasted for more than a month. She sent me a picture of her factory, and she said it was a picture of her Pakistani customers visiting their factory. I think it's great, and I'm very bullish on conveyor felt belt suppliers with factories. I was intrigued by their product and replied that she needed endless felt belts and spacer bar sleeves.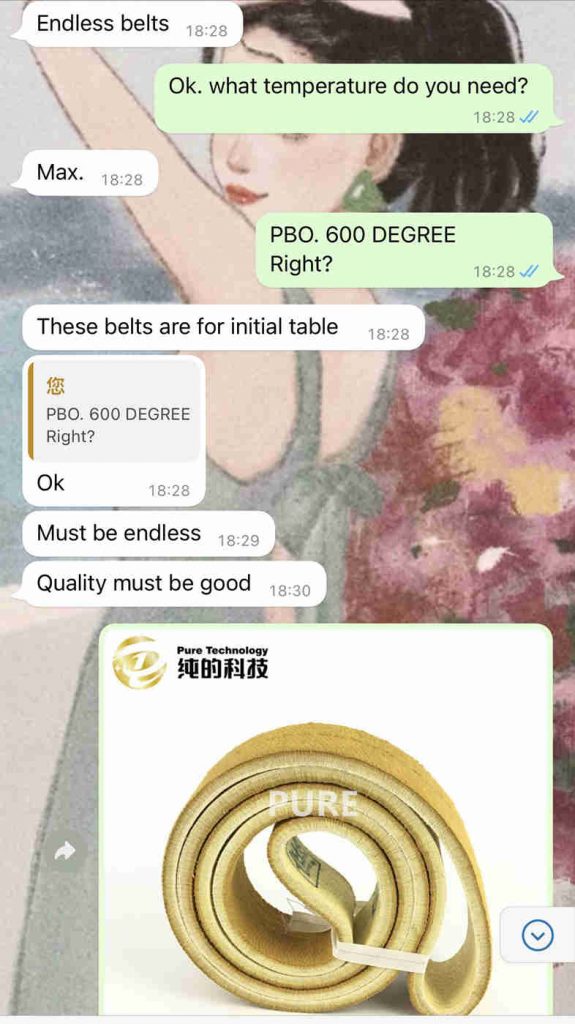 My inquiries were answered very quickly, and I thought that the salespeople of this company were very enthusiastic and responded very quickly. The favorability of their company has increased.
She asked me what size I needed, I sent her the size, and soon enough, she sent me a quote for the Nomex felt and spacer bar sleeves too. After that, I talked to her about the price for a while. She said, "They have a lot of customers in Pakistan, and they have a good relationship with them, and it is the first time that they have made a deal. They are willing to give me a 3% discount."
So I cooperated with Foshan Technology Co., Ltd. with the mentality of trying it out and made the first order.
after a long time. I need a new Nomex felt and spacer bar for my aluminum extrusion line. I also asked the Foshan Pure Technology Nomex felt supplier. She quoted me again at the original price, and I thought it would be cheaper. Because other suppliers' prices are lower than theirs.
"It's already a discounted price," she said. "If it's lower, it won't be profitable, and it won't be able to maintain the daily operation of their factory. The lower the price of felt, the quality will not be guaranteed."
This time I didn't make a deal with their company. I got the quotation from other Nomex felt suppliers. After comparison, I cooperated with other suppliers with lower prices.
She also kindly reminded me to pay attention to check the quality of the felt. Sure enough, her kind reminder was right. This time, the lower-priced supplier gave me the quality of the felt is not good enough, fluffing, fast wear, and so on.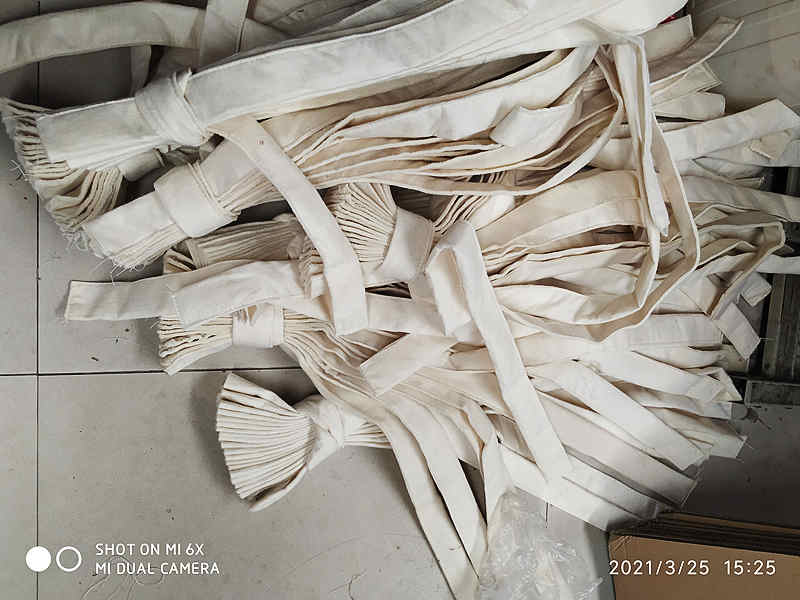 After a while, my aluminum extrusion line will need a new batch of Nomex belts and spacer bars. This time, I stopped using cheap Nomex felt supplier and went directly to an old friend of Foshan Pure Technology Co., Ltd. to place a second order. The quality of this felt is indeed the best. The purity of the raw material is very pure. It is an honest and trustworthy company that pays attention to quality.
Yes, I am a Pakistani customer of Foshan Pure Technology Co., Ltd. My name is Adnan, and I would like to share my experience.
Related Products:
30% PBO 70% Kevlar felt belt for the aluminum industry in Pakistani
100% Nomex felt belt for the aluminum industry in Pakistani
100% Nomex Spacer Bar Sleeve for the aluminum industry in Pakistani