The heat sink is a collective term for a series of devices used to conduct and release heat.
With the rapid development of industrial mechanization, the development of radiators is getting faster and faster.
Radiators are everywhere in our daily life.
Automobile radiator, communication base radiator, locomotive radiator, wind radiator, power radiator, electronic radiator, electrical radiator,
LED lamp radiator, mechanical equipment radiator, new energy radiator, power semiconductor radiator, inverter radiator, CNC machine tool radiator…
The CPU, graphics card, motherboard chipset, hard drive, case, power supply, and even optical drives and memory in a computer all need heat sinks.
At present, extruded aluminum profiles are commonly used in the market to make radiators, and the cooling fins can be made very thin.
The heat dissipation area can be expanded to the greatest extent. When the heat dissipation fins work, air convection is automatically formed to diffuse heat, and the heat dissipation effect is very good.
The radiator aluminum profiles are mainly sunflower shape, flat wide shape, round shape, comb shape, fishbone shape, fin shape, and so on.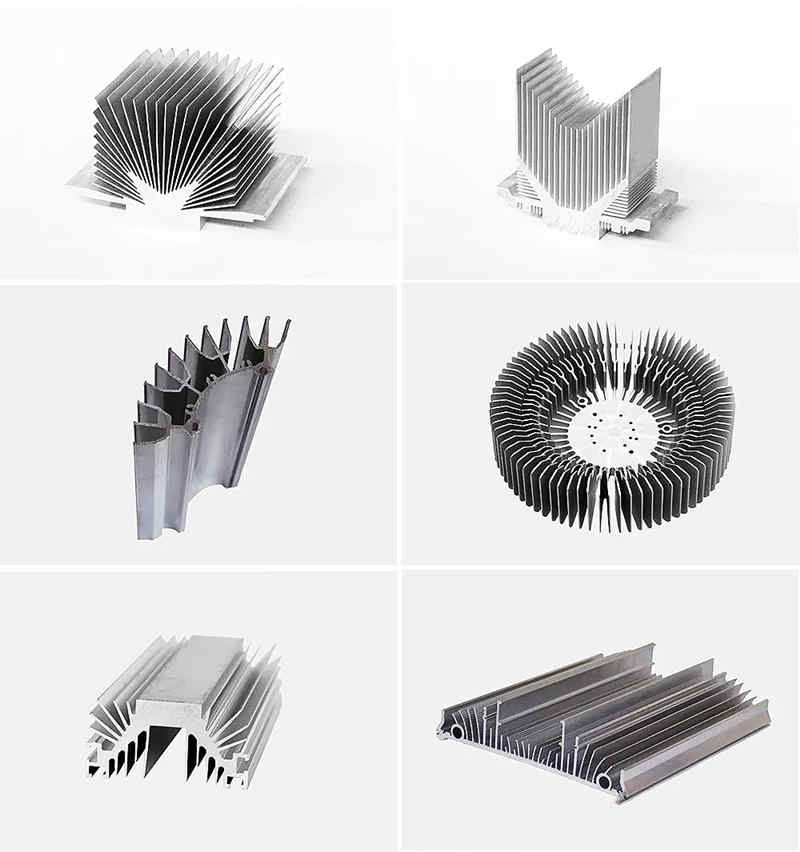 The sunflower shape of the radiator can increase the contact between the heat sink and the air so that it can receive the airflow more evenly and smoothly, and take away the heat more evenly.
Such a heat dissipation effect is very fast and the effect is quite obvious, which is very suitable for the heat dissipation of current components.
Sunflower aluminum radiators are widely used in inverters, new energy, power electronics, communications, and other fields.
6063 and 6061 aluminum alloys are mainly used in the manufacture of radiators.
Due to the high thermal conductivity of aluminum alloy, the heat dissipation is large, the heat dissipation is fast, and the metal thermal strength is high.
The surface of the aluminum profile can be anodized to form an oxide film, which can prevent further corrosion of the material, has good oxidation corrosion resistance, long service life, is lightweight, good load-bearing, and safe to use.
Even if the thickness of the heat sink is required to be thin, it can still bear a considerable degree of pressure, tension, and impact, and will not appear easily damaged during various uses.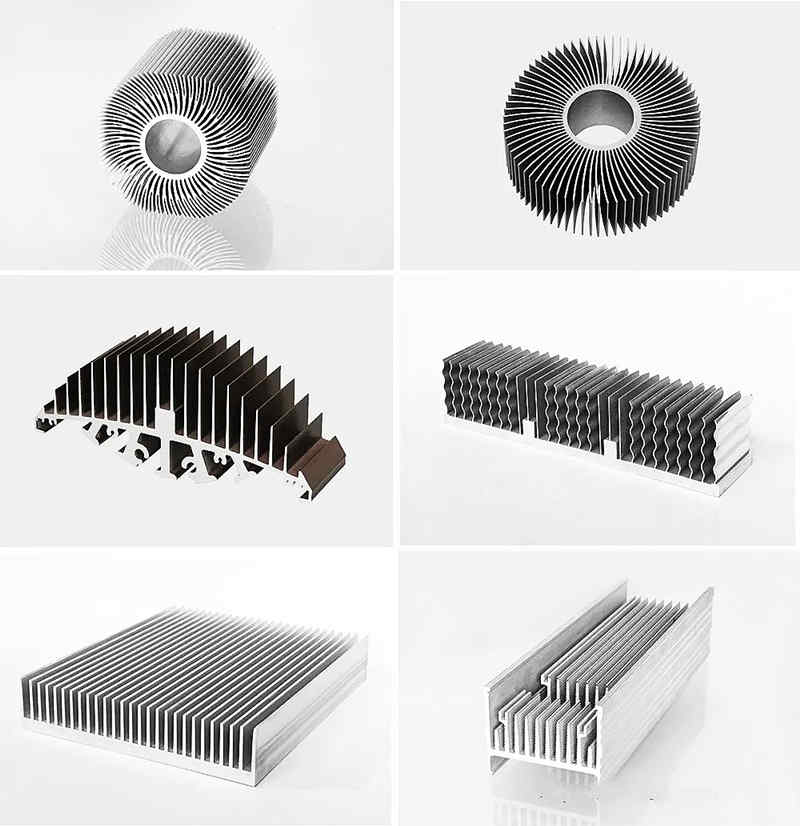 In addition, aluminum profiles are easy to process and recycle, have strong plasticity, are easy to extrude, can be extruded into various shapes of radiators, have a beautiful appearance, and are highly decorative.
In line with the requirements of "lightweight, high efficiency, environmental protection, and energy-saving" for the development of radiators in my country, aluminum alloy materials have great advantages in the application of radiator materials.
Radiator aluminum profiles have a wide range of applications, such as the machinery industry, electronic appliances, wind power generation machines, railway industry, automobile industry, communication launch, new energy fields, etc.
Can meet the various needs of the market mass users.
If you want to know more about how the aluminum profile radiator is manufactured, you can contact us. [email protected]