Although no fabric is fireproof, some textiles are more fireproof than others. The flame-retardant fabric of high temperature felt is named according to the length of time the fabric burns. Fire-resistant fabrics may have natural fire resistance due to their natural fiber weaving or be treated with fire-resistant chemicals to resist heat and flames.
Wool is generally considered the most flame-resistant natural fiber because it is difficult to ignite and the flame is often extinguished in the fiber.
Synthetic acrylic, polyester, and nylon fabrics are flame-resistant at much higher temperatures than natural fibers. Synthetic materials can also be treated with refractory chemicals to improve their high temperature resistance.
The brand fabric names are Kevlar and Nomex and use strong, high-temperature resistant aramid fibers. The fabric is inherently fire-resistant, a protective suit for firefighters.
It is famous for the bulletproof vests and bulletproof vests worn by law enforcement officers.
What you don't know is that Kevlar and Nomex are also used in some industries, used in aluminum extrusion machinery parts for transportation, and also used to make heat-resistant gloves for welders and blowers. Prominent in the steel industry, laundry industry, textile industry.
Kevlar is a para-aramid needled felt, which can withstand high temperatures of 480 degrees. Due to its rigid molecular structure, the aramid fiber has high strength, tensile modulus, and heat resistance. The working temperature of para-aramid fiber is similar to that of meta-aramid fiber, but the strength and modulus are 3 to 7 times higher. Our 10 years of experience in the manufacture of high temperature felt make them ideal for reinforcement and protection applications.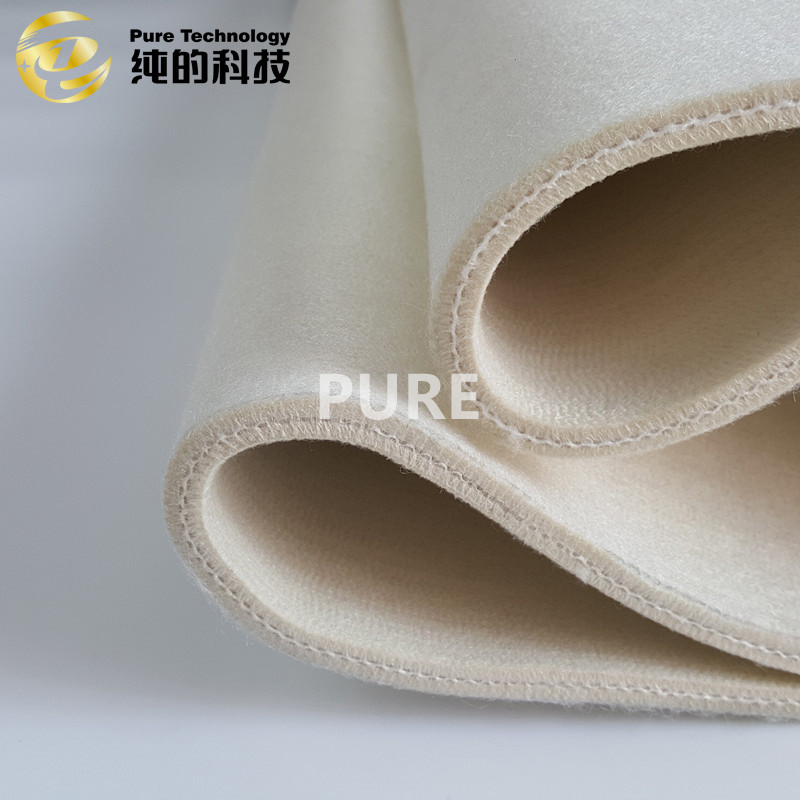 Nomex is the meta-aramid fiber that will not catch fire, melt, or drip. They maintain their mechanical properties at high temperatures. Although meta-aramid fibers have higher tensile strength and lower thermal conductivity than many flame-retardant fibers, their handling and processing are similar to traditional fibers. Nomex high temperature felt can withstand the high temperature of 280 degrees.
We can supply a large number of high temperature felts to aluminum extrusion factories, heat transfer machines in the textile industry, etc. We know that the special features of this product are:
high strength
Good resistance to organic solvents
Non-conductive
No melting point
Low flammability
Good fabric integrity at high temperatures