Why are there many quality problems with my high temp felt blanket?
Is this a big problem if install the endless blanket wrong direction? 
Why was my new felt blanket broken in a few months? 
How to install the press felt correct?
 will it affect my fabric production?
Read this article seriously.
you will find the answer and save the cost of replacing a blanket.
Firstly, the correct installation will affect the endless blanket directly.
Firstly, the correct structure will affect the endless blanket directly.
Some people used it in the wrong direction at the beginning.
so the printing press felt blanket damage very soon. 
The following is the installation instruction.
 check them carefully: 
Install the felt blanket according to the arrow.
refer to the right picture. After that.
as recommended by the PURE printing press
Felt blanket manufacturer's high team felt endless blanket operating law:
①Run the press felt at a low speed:140 degrees to run for 2 hours; 170 degrees to run for 2 hours; 200 degrees to run for 4 hours. 
②And then, use the felt blanket at a high speed: 220 degrees run for 2 hours; 240 degrees run for 2 hours.
 ③Finally, reduce it to 220 degrees and run it, check the middle with the two sides of the tension are close.

Secondly, control the service time appropriately. 
Someone runs the blanket for 8 hours every day, and their printing press felt blanket can last for 2-3 years; 
someone uses it for 12 hours, which ca
n last year; 
but some people operate it for 24 hours every day, and their press felt could only last 6-7 months.
 However, the usage situation

 Limited by capacity, many people must use 24 hours a day to meet their production needs.
 If so, turn off the machine a few hours a week for maintenance
because besides the needle endless blanket.
the drum machine also needs maintenance from time to time.
Thirdly, the fabric you produce also affects the life of the f
elt blanket.
For example. blankets can last longer by making ordinary fabrics than by making composite fabrics. 
What kind of composite fabric? 
Please refer to the right pictures.
The waterproof fabric contains glue when the machine operates.
it will also evaporate part of the glue on the waterproof fabric to the press felt due to the high temperature.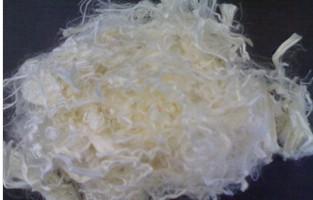 thus damaging the press felt and affecting the service life.
Finally, choose a trusted and experienced supplier who will make your production smoother.
teach you how to effectively extend the use of blankets, and reduce the cost of replacement.
Pure Technology Company Co., LTD uses pure Nomex material is used to produce the highest quality blankets.
 When you have problems with the endless blanket, actively and efficiently solve the problems for you
If you have any questions, welcome to our website consultation:https://www.nomexfelt.com/
Also can focus on our Facebook:https://www.facebook.com/nomexfelt, feel free to contact us anytime