Location: Turkey
October 2021 Mugiatsyah bought high temperature felts for the textile industry from us. These include heat transfer felts and creasing barrels, which are of good quality and solve the short lifespan of the high-temperature felts he previously supplied.
In March 2021, Mugiatsyah contacted me
and said that he needed to buy high-temperature felt for the roller heat transfer machine for his client.
Mugiatsyah's client, Yilmaz, the new owner of a textile factory,
used to buy high-temperature felt from his local Turkish friend,
Mugiatsyah. Will buy it every once in a while.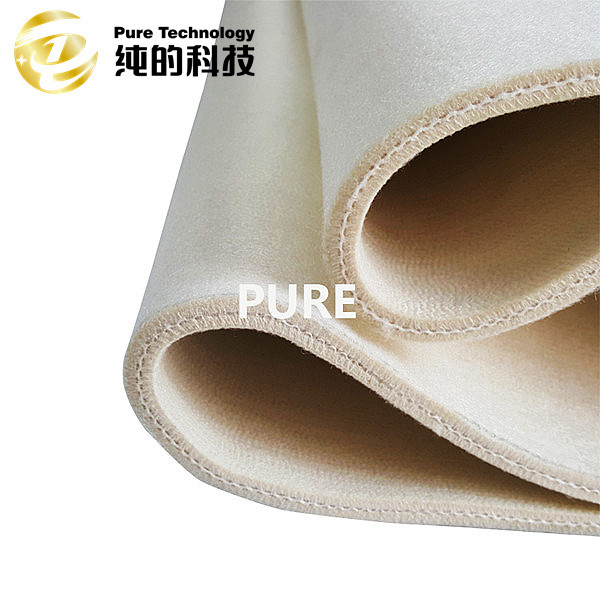 We will consider various factors such as Yilmaz's machine size, the number of machines, Mugiatsyah's profit situation, and other factors to make a quotation for high temp felt.
According to Mugiatsyah's customer's machine's effective transfer width, actual roller width, roller diameter, and other data.
It was concluded that his client Yilmaz needed a high temperature endless felt with dimensions of 2040mm wide x 4050mm girth x 8mm thick.
We told Mugiatsyah this and put together an offer and sent it to Mugiatsyah.
After a while, Mugiatsyah contacted me again and said that Yilmaz agreed to the order for this high temp felt.
The client also asked if we could send engineers to assist with the installation, and I said yes.
We provide customers with one-stop solutions, from customization, production, installation, as long as the customer needs.
At the end of October, the transaction and installation were successful.
Yilmaz told Mugiatsyah that the quality of the high temperature felts he had previously supplied was very poor and this time he was very satisfied with our service and quality.
Related Products
High Temperature Felt Price For The Textile Industry In Turkey.