Nomex Blanket also known as Nomex Endless Felt Blanket, heat resistance roller sleeve, sublimation blanket, heat press felt, the high temperature felt blanket, and Pure Nomex blanket.
Also, there is a Nomex blanket that can be used for fire protection. Use in emergencies to help protect against flames, treat shock, or to smother flames on clothing.
But now describe the Nomex Blanket for the textile industry.
It is a transferring printing blanket belt special for various textile fabrics, curtain cloth, and decorative cloth.
It is made of 100% aramid fiber (Nomex). They are the most important component of the heat transfer printing machines which print the pattern from paper to fabric helping with pressure and temperature.
It is a high-temperature-resistant conveyor belt, mainly used in textile machines.
The thickness and size of felt blankets installed in different textile equipment are different.
Common machines are Clamshell Heat Press, Roller Heat printing Machine, pleating machine, Sanforizing machine, digital printing fusing machine, and Calender.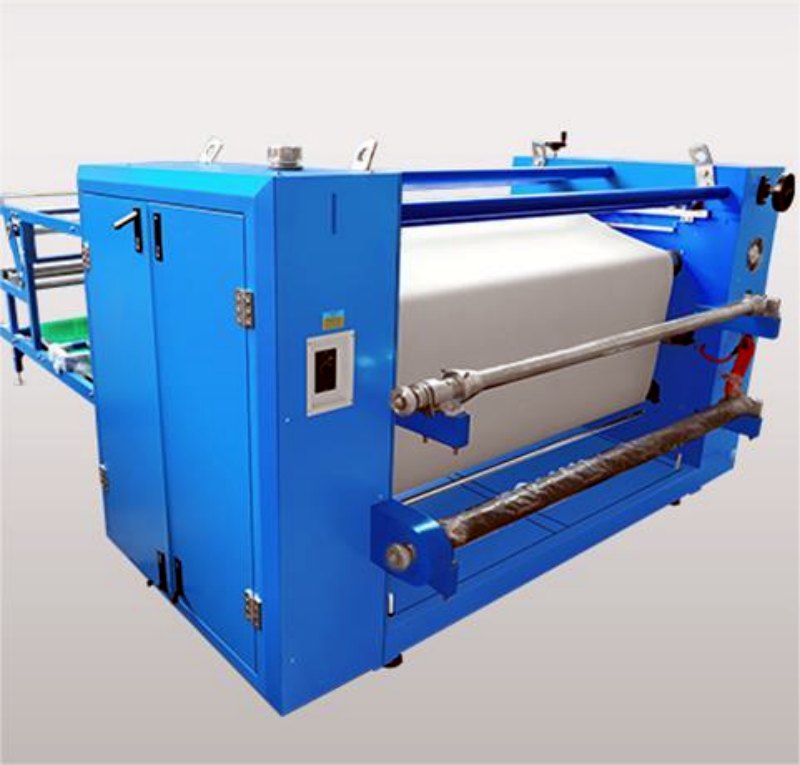 Click on the link to see different felt specifications for different machines: Nomex Felt belt/blanket For Roller Heat printing Machine. Heat transfer printing felts, Calender heat press felt, Sanforizing felt, pleating machine felt.
Because a lot of heat is generated during hot pressing or thermal transfer, a high temperature-resistant blanket should be used.
How to make felt blankets have the properties of high-temperature resistance after manufacturing?
It can be done by using high-temperature resistant materials, this material is Nomex (aramid)
Click to view: Introduction of Nomex
Click to view: Other products of Nomex
Nomex blanket specification:
Type: ROUND BELT
Material feature: heat resistance
Blanket Material & Structure: 100% Nomex (Nonwoven needling)
Working Temperature: 210℃ ~ 250℃
Suggest Working Temperature Range: < 250℃ (200℃-230℃)
Standard Thickness: Thickness can be 6mm, 8mm (0.315") or 10mm (0.394") or 12mm (0.472") | 4mm(0.157") or customized
Standard Density: 3000g/sqm for heat press
Tension Force: 3-4.5kN
Available Size: Width<3.4m (133.9"), circumference<6m (236.2");
Width=3.6m (141.7"), Circumference>6m (236.2")
Packing: PP woven bag with waterproofing
Color: Natural White
Applicable Industries:
Manufacturing Plant, Machinery Repair Shops, Printing Shops
Customized support: OEM
Standard or Nonstandard: Standard
Production Time: contact email: [email protected]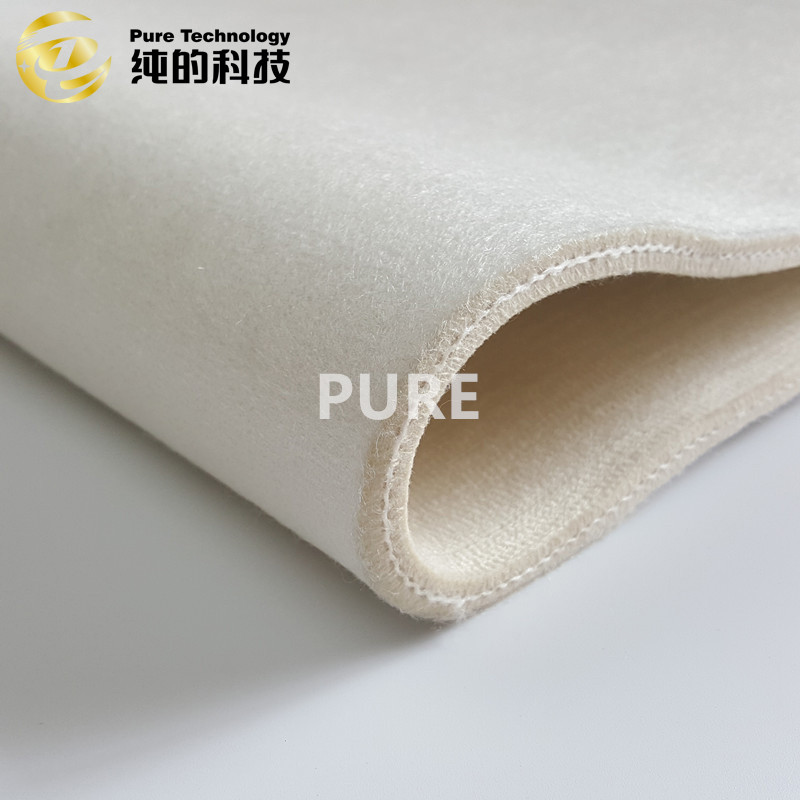 Nomex blanket Feature:
The flame-resistant fiber is acid resistant and also high temperature resistant.
Elastic, Strict Quality Check of Raw Material and Parameters,
Smooth surface, Non-off odor, Not easy to crack, Excellent Tension and Heat Resistant, Durable, Seamless, Accurate Alignment,
Environmental friendly, Low convergence shrinkage.
Widely Fit for Different Brands of machines, such as Geo Knight Heat Presses. Jiangchuan textile equipment.
How to measure the sublimation blanket while the machine running?
Where to buy heat-resistant felt blankets?
Foshan Pure Technology is a professional Nomex felt manufacturer. The Heat transfer blanket felt cover has a smooth surface, uniform density, and good wear resistance. long-lasting.
Why Choose Us?
1. The blanket belt adopts the imported high-temperature-resistant aramid fabric, and the medium substrate can be divided into two kinds, namely polyester dry net and Kevlar substrate. Strict Quality Check of Raw Material and Parameters.
2. The use temperature can reach less than 250℃.At the end of usage, the convergence shrinkage is 2% and the extending rate is 3%.
Durable, Seamless, Accurate Alignment, Excellent Tension, and Heat Resistant.
3. We have quality excellent, price moderate, innovative technology, delivery on time after service assured.
Please send us the width, circumference, and thickness when you consult us. We will get you the best offer.
Web: www.nomexfelt.com
Email: [email protected]
FB: facebook.com/nomexfelt