Heat resistant felt and has the following processing technology of dipping glue, heat treatment, for many years has been a long-term supply of major sports goods manufacturers for sports goods protection of non-woven materials, such as Baseball glove, judo belt, fencing suit and other lining materials, and export to India, Vietnam, Turkey, Iran, the United States, and other manufacturers, hope to contact with more manufacturers, welcome to inquire, Pure Technology company will be dedicated to your service, to meet your requirements!
The steel plate slitting special felt produced by our factory has reached the international excellent level, which can be compared with the United States and Japan, and is the best in China to improve the surface quality of the plate. Its advantages:
① good elasticity, softness is moderate, the surface is smooth, so it can be well protected to the surface of the plate.
② high density, good wear resistance, is dozens of times of ordinary carpet.
(3) the fiber by acupuncture, not easy to lose hair, improve the cleanliness of pickling pool.
Cause: Cold-rolled sheet, galvanized sheet, tinplate, and other sheets are prone to stickiness, slippage, rust, indentation, carbon deposition (poor surface finish), surface stains, and other defects, which are also the main cause of waste products. For the defects in the production process, in addition, to finding out the specific reasons for the defects in the production process such as pickling, rolling, finishing, and annealing, the general people are not to skip this process. If the special felt is used in this process, the rust, dust, and dirt on the plate can be removed, so that the dirt brought into the plate pickling pool is very little, which greatly improves the cleanliness of the pickling pool. Such as ordinary Heat resistant felt, because of its low density, uneven surface, can not effectively clean the dirt off the plate, and ease to lose hair, rust is easy to take the hair to the pickling pool floating in the pool.
Our factory specializes in the production of high temperature resistant felt, applied to the aluminum industry, textile industry, iron industry, laundry industry, excellent quality and cheap price welcome to buy! Ask us for a quotation.
Our production of home protection mat; Felt protective pad; Chemical fiber mat protection pad; Non-woven protective pad; Furniture protection cushion, a variety of specifications, suitable for the protection of the home, office furniture, such as chairs and tables, affixed to the bottom of home appliances, such as tables and chairs, anti-wear, no noise effect. Protect the floor, floor, or countertop of any home, office, hotel, etc. from scratches, shock absorption, noise reduction, easy to move, etc. The price is moderate, welcoming the majority of manufacturers' orders.
Felt ring: Thickness: 0.5mm from complete specifications
Material: Aramid, PBO
Products: heat-resistant wool pads, oil seals, shock pads, etc
Function: noise reduction, dustproof, long-term oil supply to bearings
Sexual foot function
Applications: cassette recorder movement, oil-bearing micromotor, VCD,
CDROM etc.
Part of the use of woolen felt produced by our factory:
Home appliances * OA * AV
Recording, film series – anti-vibration (dust), insulation, cleaning
Computer, camera – anti-vibration (dust), insulation, electromagnetic wave prevention
Fax, telephone — anti-vibration, electromagnetic wave prevention, heart break
Microwave oven, dryer — electromagnetic wave prevention, heat insulation
Air – conditioning – soundproof, vibration – proof, dew – knot – proof, filtration
General industrial machinery
All kinds of industrial machinery – anti-vibration, oil-bearing lubrication, friction resistance
All kinds of motor series — anti-vibration, oil-bearing lubrication, anti-friction
Very fine wire processing copper wire insulation coating coating
Dustproof gas mask — filter and dustproof
Freezing machine – heat preservation, heat insulation, dew knot prevention
Semiconductor, glass, metal – grinding
The car
Engine part — heat break, sound insulation, heat resistance
Each part of the oil filter device — filtration, oil
Other parts are heat-resistant, dust-proof, filtered and oil-containing
Sports equipment * Medical equipment * Musical instruments
Piano, percussion instruments — percussion, dustproof, other gaskets
Electronic Musical Instruments – vibration proof, dustproof, insulation, other gaskets
Sports equipment: protective pads and others to prevent sports injuries
Medical equipment — pads for rehabilitation equipment, others
Cultural goods
India – storage of oil, oil storage
Black/white eraser — soft and non-scratch black/whiteboard, wear-resistant and clean
With reference to the characteristics of the cushion of the imported hot press, the company developed and produced the special wool cushion for the hot press in the laminating section, and the products are produced and processed with imported high-quality heat-resistant fiber. Product features: compact texture, strong impact resistance and good elasticity, 50% higher than another lining, no color change, shrinkable water, high-temperature resistance, can be used in the high temperature of 180-600 degrees Celsius. Specifications and sizes according to customer needs. Buffer pad can make the hot plate force uniform, ensure the quality of hot pressing products, reduce the irregular shaking of the hot pressing machine in the work, prolong the service life of the hot pressing machine.
Specially imported pen head for the banner machine, good air permeability, durable, fluent writing, beautiful font
The use of heat-resistant felt wheel polishing, polishing advanced products the best results! We are the leading supplier of heat-resistant felt. Varieties are: felt strip, felt piece, foreign trade felt products, export mechanical and electrical accessories. It is the best polishing product for mold, medical instruments, precision furniture, gold and silver jewelry, glass, metal, iron industry, and other non-metal products.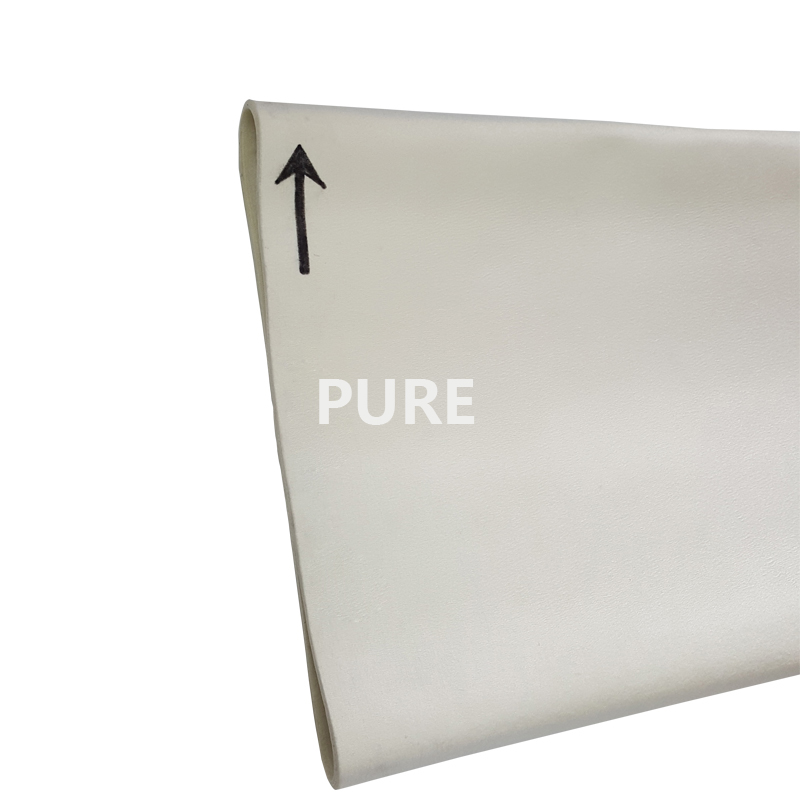 Phone No: 0086-15302320522
WeChat:0086-15302320522
Whatsapp:0086-15302320522
Mail:[email protected]
Skype:jimjimzhan123